Digital marketing and thus the digital marketing terminology and digital marketing definitions are constantly changing.
This is a page of key digital marketing terms and definitions beginning with the letter L.
L Terms
Landing Page – A single web page where one sends traffic with a goal of encouraging a single action; it doesn't have additional navigation, links or ways for someone to easily leave without completing the desired action. Goal usually involves capturing a visitor's information in exchange for offer of something of value for purpose of email marketing, follow-up contacts.
E.g. A webinar registration page, an email opt-in offering an ebook, a form to be contacted for an appointment, a page selling an ebook, a page for collecting registrations for a free event, a form to collect signatures for a petition, etc. Only 1 single goal per landing page.
Layout – The physical design or format of a physical piece of marketing material, showing the placement of artwork / images, header, headlines, subheads, body copy, contact info and any other graphical elements; particularly used to describe printed ads, pieces of direct mail, publications, and other physical collateral (brochures, flyers, business cards, post cards, bookmarks, folders).
Lead Magnet – An enticing, useful, educational, helpful piece of content or free resource offered to visitors in exchange for contact information (usually a name + email address); content is emailed or digitally delivered after completion of the form, and further follow-up takes place.
Lifecycle –  Stages or phases to describe the evolution of the relationship between you and your audience, users or customers.
There are various lifecycles discussed among marketers and marketing experts.  E.g. the Product Lifecycle is a theory that all products and brands experience following sequence: Introduction, Growth, Maturity, Decline
Marketing Cycles –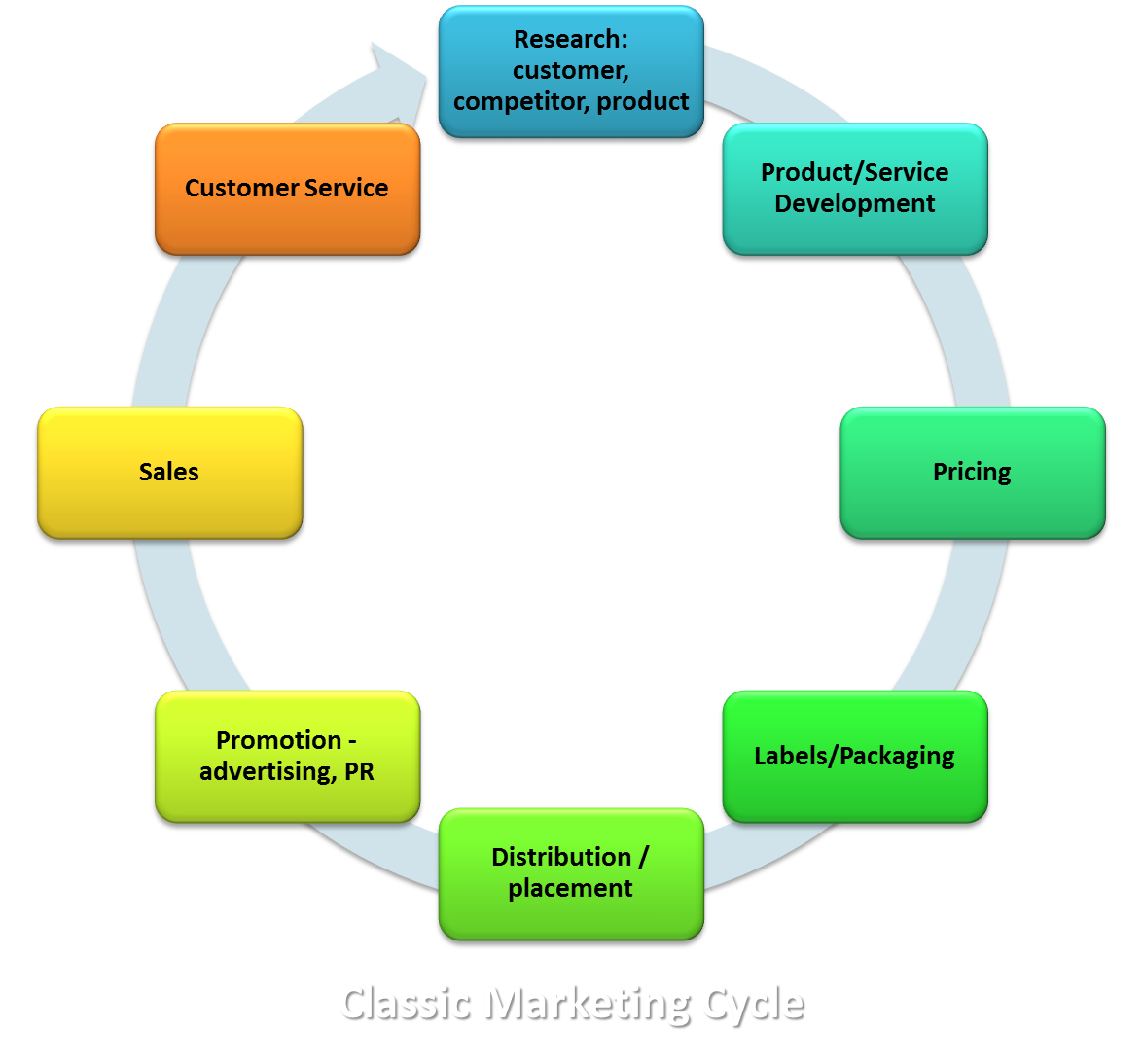 e.g.  John Jantsch's  hourglass marketing model with  Know -> Like -> Trust,  Try -> Buy -> Repeat -> Refer
LinkedIn – Unlike other social media platforms LinkedIn is predominantly for businesses, used by 562 million people.  It is currently one of the best platforms for getting free organic reach.
Livestreaming – Livestreaming video is having a moment, thanks to apps like Periscope. It lets you broadcast video on a public platform for anyone to watch, or invite selected users for private broadcasts.
It isn't the first app of its kind – Meerkat is a popular competitor, YouTube offers it, and Facebook has released a feature for it. Before those, there was the classic Ustream and now Blab, which combines up to four streams at once.
Livestreaming as one of the key social marketing tools for 2020. "Technology and audience have caught up to each other. Now we're expecting to consume content that is live, that is raw, that is unfinished, and we're tuning in by the masses."
Longtail – A search phrase with three or more words, usually a key term and additional descriptors.
They are more specific than a single or two-term search and if your content matches these longer phrases the visitor who follows that longtail search term to your site is more qualified and more interested in what your site offers. More and more searches online use longtail phrases, so it's useful for your web pages and posts to use the same types of long phrases that your audience will search on.
This page is part of the A to Z of digital marketing series.